Attention: All men who have endured the painful struggles that come with Erectile Dysfunction and Premature Ejaculation


Go from "Not tonight" to

"

Who AREEEE You

?!"
No more "bandaids" that don't stick.
Get to the root of your ED and PE, and

finally
Get hard and last long in the next 8 weeks


IT'S TIME YOU MEET VIGOR - THE SCIENCE-BACKED, NATURAL,
PROVEN APPROACH THAT SIMPLY WORKS.


I NEED THIS →
"My erection quality now has definitely increased massively. I started noticing some

huge changes

after the 3rd week."
-

Nikhil, 25
She Kept Saying
"It's Not Even Worth Having Sex with You"
It was a comment that no man ever wants to hear from their partner.
A comment that no man should ever hear, either.
Yet for me, it was an all-too-real one from my wife. It was a comment that haunted me for years, too.
What kind of man was I?! I couldn't bring any pleasure to my wife!
But if you're reading this today, you may know that 40% of men also struggle with Erectile Dysfunction1…

And you may know that every one in three men you see is dealing with Premature Ejaculation2...
So while those comments I faced from my wife stabbed at my heart and bruised my manhood…
They are also painfully common ones for men to hear today.
But I'm here to tell you that there's even more to this problem than the stats tell us.
Because behind those drastically high numbers…

Are

real

people with

real

stories...

And today, I'm ready to share mine with you.
Sex used to get me anxious…I was so worried about my performance. I wanted my wife to have an "O" and feel pleasure.
That feeling SUCKS. We were out on a date, laughing, kissing, feeling close...and then I couldn't get hard enough or if I did — it was over before we could get our clothes off.
I remember the pressure. Trying to "time" when to have sex.
Taking a pill or herb to get the blood flowing and suppress my nerves.
Doing kegels three times a day religiously to flex my penis, and build my endurance.
Pulling out a numbing gel…that definitely didn't work (sigh).
Until changes started to actually happen in the bedroom. I finally pieced together a FORMULA that did work.
But it got me thinking…
"How did I

actually

do it?"
"What changes

really

worked?"
Because if you're anything like me, you've tried everything under the sun.
Kegels, numbing gels, medications, herbs, supplements, pumps, devices, timing sex, stretching, shockwave, no FAP, and edging.
So when I finally overcame it 5 years later, I began distilling down the exact core pieces of what actually worked (and removing everything that didn't), so you can find the same success, only much quicker and more efficiently.
Because what every doctor, pill, or exercise didn't take into effect was:

1 //

The deep personal knowledge that sets *your* specific penis apart from every well-intentioned case study out there (our problems are not one size fits all)
2 //

How the mind-body connection is the biggest determinant of our performance (that whole, "you are what you think you are" stuff actually has a place here)
3 //

Implementing the right controlled combination of solo sex (and leveraging it to extend you, rather than inhibit you)

4 //

That getting more tests only contributed to exposing the problem but never the solution

All of these unique things, when combined and engaged correctly, began the route to my complete transformation.

And after packaging this and more up into a new proprietary process (with the help of my friend and pelvic health expert, Dr. Brianne Grogan), it's since helped hundreds of men reach the same success, too.


Which all boils down to this
one question…

If there was a proven at-home program specifically for men who struggle with ED and PE…
… A simple but powerful results-driven approach that took into account YOUR BODY'S biology (rather than just blanket assumptions from doctors)

… One that incorporated science-backed routines AND paired it with ancient mind-body practices designed for today's busy life...
… And one that GUARANTEED you'd improve your sexual strength is as little as 8 weeks -
All naturally, with no side effects, and no more expensive doctor visits...


Would you
finally
feel confident enough in your ability to have the type of amazing, mind-blowing sex that you both deserve?
Your Sexual Strength is Coming…
The Easy to Follow, Fully Guided 8 Week Program that Uses Scientifically-Designed Movement Routines, Meditations, and Sexual Practices to

Get You Hard and Last Longer

OR YOUR MONEY BACK
Drastically increase your erections and endurance by mastering the science and sustainability of your pelvic floor muscles

Create brain-heart coherence to re-wire your brain, so your body begins to do exactly what you

tell

it

Gain control over your sensations, stimulations, and arousal by overhauling and reprogramming your penis with ease and authority

Easily stay committed and on track with our fully guided, pre-planned 8 week calendar

Discover the underlying science to bring your root cause into the light and dissolve it

Go from struggling to thriving with personalized support from Michael and the other coaches
87.5% of men

in

improved their erections in 8 weeks or less3
THIS

Boosted My Blood Flow…
The meditation and positive self talk part was also good, and the best thing was the massage which helped boost blood flow, improve the general feeling and nature of erection and alleviate pelvic stress.
- Geo, 37
8 VIGOR Movement Routines to Strengthen Your Pelvic Floor
15 minute expert-designed workout routines to let go of tension and strengthen your pelvic floor.

Utilize the Vigor Signature approach of flexibility and toning to create neuromuscular change.

For all ages and fitness levels, integrating yoga, physical therapy, and "sexercises."




Rewiring Meditations and Breathwork to Reprogram Your Brain and Your Body


Follow-along guided audios that relax your nervous system leading to harmonic order in your body.

Research-backed subconscious reprogramming audios to release unresolved emotions and liberate your sexual energy.

Simple, non-religious practices that use the principle of neuroplasticity to create new neural pathways back to health, which means your brain and your penis work together better.
Solo Sexual Practices to Embody Strong Erections and Controlled Endurance
Ancient tantric practices meet contemporary neuroscience to help balance your sexual energy and physiological function.

Reverse years of "fast and hard" masturbation with this simple, effective practice.

The way that you practice, is the way that you'll perform. This porn-free, pleasure-heightened practice mirrors what you REALLY WANT.
A Nutrition Guide that Shows You What to Eat


What you eat greatly affects your brain and your body, our nutrition guide shows you what to put in your mouth.

Not a diet, but simple guidelines for clean eating that will work alongside the VIGOR program.

Fun sexual superfood recipes such as the "Vigor Erection Smoothie" and "inVigorating Ginger Tea."
Blood Flow Boosts to Increase Your Circulation, Naturally
Simple practices that will open up the capillaries and send a (healthy) blood rush throughout your body.

Exercising to maintain great sexual health.

One unexpected trick that will get the blood flowing and get you growing.
Journal Exercises to Dig Deep and Uncover Your Sex Blocks
It's not enough to just do exercises, you've got to look inside yourself.

Psychologically thought-provoking questions that will help you to discover the root cause of your dysfunction.

Self-reflection that can lead to insights around unresolved emotions, conditioned beliefs, and unhealthy identity issues that can shift your energy around sex.
The Science of VIGOR to Inform Yourself and Prepare for Transformation
New information empowers you to have a new experience.

Learn the leading-edge science that separates Vigor's proven approach from others.

The basics about what's going on with your body, your mind, and how it can be changed.
A Fully-Guided 8 Week Calendar (No Guesswork)
Everything is laid out for you, just show up.

Walk a proven path for 8 weeks and transform your sex.

No need to piece together outside information, videos, or other exercises.




72% of men dealing with PE

doubled their time before ejaculation

with Vigor3
Here's what makes Vigor your

PROVEN ONE-STOP SOLUTION
(unlike what you've tried before)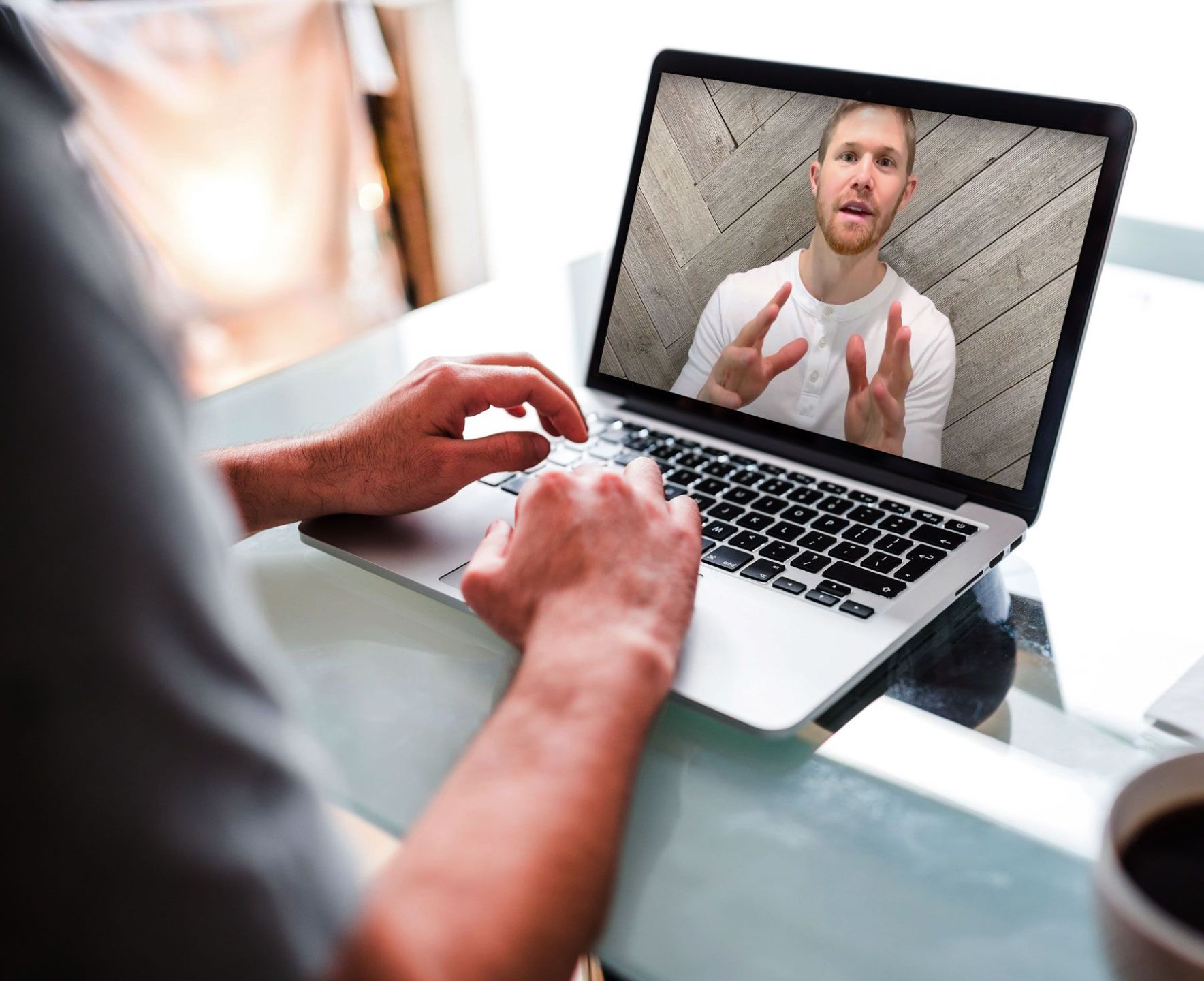 1-on-1 Assessment Call with Michael
 ($250 value)
Michael will personally review your intake assessment (history, current situation)

Michael will help you see what is actually causing your dysfunction

Get 1-on-1 guidance as you start the program

Speak with someone who has been in your shoes and is now on the other side
*The complimentary 1-on-1 call is being offered for a limited time due to limited scheduling availability. This call is not for medical diagnosis, and is purely for informational purposes.
6 Months of Coaching Support - Get Help When You Need It
Ask questions and get help as you progress

Personal video replies with detailed guidance

Reach out when you need assistance

Inside the private online community
I was able to keep about 90-95% erection quality after that non-ejaculatory orgasm, and was able to

continue making love to my wife long enough for her to orgasm

.
- Vigor Participant
Get a Preview of the

BIG CHANGES

You're About to Experience
WEEK 1
CONNECT

You'll start by relaxing your nervous system, releasing any tension, and becoming aware of your pelvic floor muscles.

You'll start to retrain your brain and your penis to return to balanced function through solo sexual practices.


Complete this week with more connection to your pelvic floor, and ultimately, your first step in getting your brain and penis to work together.
WEEK 2
OBSERVE
Start to notice how your thoughts and behaviors are leading to your sexual issues.


Observing the breath and highlighting your pelvic floor as the central connector for your sexual energy.


By the end of this week, you'll be feeling more open as the flow of your innate sexual energy is being liberated.
WEEK 3
MOBILIZE
Create next-level mobility in the trunk of your body, as you learn the "VIGOR SIGNATURE" pattern of strength and relaxation.


Step it up to Solo Sexual Practice Level 2, as you start learning how to move the "turn on" arousal from your cock to your entire body (giving you more control).


Now you're 21 days in, feeling more heart-brain coherence (less stress and anxiety) and more muscular toning in your pelvic floor (stronger erections).
WEEK 4
STABILIZE
You'll continue to strengthen the surrounding muscle groups, which give your pelvic floor stability to operate fluidly.


Your daily rewiring meditations are pruning neural pathways (of dysfunction) and installing new neural circuitry back to health.


Completing this week, you are starting to see physical changes and evidence of your effort and commitment.
WEEK 5
BUILD
Now you are adding in more endurance and control of your pelvic floor and sexual practices.
Coordination of your core, penis, and brain is a central theme, as you are doing integrative mind-body practices.
Finishing this week, you will follow our discovery process to identify your root cause, helping you to dismantle the past and step into your body's new biological upgrade.
WEEK 6
STAMINA
By combining endurance-promoting exercises and blood flow boosts, your pelvic floor is seeing strength and control gains.
Clean nutrition and rewiring practices are creating a healthy gut-brain connection for reprogramming.
Now almost to the end, you're feeling empowered, with a relaxed pelvic floor, and strengthened sexual control.
WEEK 7
CONTROL
You will work direct slow and fast twitch fibers in your pelvic floor, the ones that allow you to get hard and control when you ejaculate.
The rewiring meditations and breathwork are leading to epigenetic changes, producing healthier proteins and harmonious nervous system communication.
Completing this week, you'll have more control over your erections and sexual energy for deep connection with your partner.
WEEK 8
VIGOR
Bringing it all together, you'll integrate sexual embodiment exercises with research-backed pelvic floor strengtheners.
Sexual Practice Level 4 will combine the best of breath, sounds, sensations, and sexual energy transmutation to skyrocket your confidence.
By week 8, you'll see the changes in your performance, feeling more relaxed in your mind, while truly noticing enhanced strength in your penis.
The Dangerous (Unnatural) Side Effects of

Other Treatments




ED meds can give you headaches, body aches, digestive problems, dizziness, and even vision loss. That's not natural.

PreJac meds (SSRIs) can cause nausea, diarrhea, headaches, dizziness, dry mouth, and sleep problems. That's not sexy.


Shockwave therapy can lead to bruising of penile skin, blood in urine, and painful erections. OUCH!



Lidocaine numbing gel/spray can create a temporary loss of sensitivity, skin irritation, and burning. What's the point if you can't feel anything?
With Vigor,

YOU are In Control of Your Body




No need to rely upon a pill for your body to do what it's made to do.



No harmful chemicals running through your bloodstream affecting your brain and body.



No danger of creating a dependency on something outside of yourself.



No relying on a device or product - you are the answer.




Erections

GROW

During Vigor
average erection quality before starting this program:
6.37
average erection quality
by end of program:
8.62
How One Doctor and One Overcomer Teamed Up to

Lead Thousands of Men to the Best Sex of Their Life
On my path from pelvic pain to sexual strength, I ran across a pelvic floor stretching video by Dr. Brianne Grogan.


It really helped. Her calm voice, scientific mind, and nurturing aura were soothing as on road to recovery. After I healed, we touched base and discussed how we could partner up.


It was the perfect match, bringing my direct life experience (and studies in mind-body medicine and education) with her clinical experience as a doctor of physical therapy and groundbreaking scientific knowledge.


Together, we've helped 1,000+ men to transform their pelvic and sexual health…bringing us to YOU.
Meet Dr. Brianne Grogan,

Specialist in Pelvic Health
Dr. Bri has worked for decades to put all of the pieces together. By combining her clinical practice experience as a doctor of physical therapy, with groundbreaking science in pelvic and sexual health, she helped to architect the Vigor programming.
With over 300K subscribers on YouTube, articles featured on MindBodyGreen, courses on DailyOM, and a 5-star reviewed book, Dr. Bri is a leading voice in the field of holistic pelvic health and wellness.
I'm Turning My Pain into Purpose -

This is Why I Do What I Do
I know that we've already met, but you are probably wondering, "why did I create the Vigor program?" Trust me, I NEVER thought that I would work in pelvic and sexual health for men. Heck, I was afraid to even talk about sex out loud growing up and as a young adult.
Growing up in a conservative, small town in Texas, and raised Catholic, sex was VERY taboo. I had plenty of sex blocks, and intimacy issues, that somehow (not surprisingly!) surfaced as pelvic floor dysfunction, erectile dysfunction, and premature ejaculation.
While recovering from pelvic floor and sexual issues, I dove DEEP into mind-body science. I wanted to learn how all of the pieces fit together. I studied yoga in Nepal, bridging the gap between ancient practices and cutting edge science about the brain and the body.
It was always in the back of my head and the back of my heart to help other men that were suffering…and that's when Dr. Bri came into my life and we created these programs together. I'm excited to meet you soon too!
Are You Fed Up with Wasting Money on Treatments that

Don't Work

?

I get it. When I was recovering from my pelvic and sexual health dysfunction, I dropped over $18,000 trying to get this fixed. When something matters to you, you'll spend any amount of money and put in the time and energy.
That level of commitment doesn't matter if what you're committing to does not address the root cause. You might fix the symptom and see short-term improvement, but that's just a band-aid. Of course, I recommend seeing your physician and checking for any major health issues first, but if that does not clear up your issues, then it's time to dig deeper.
Typical Cost of Trying to Fix ED/PE
Urologist Visits -

$950
Psychosexual Therapy Appointments -

$2,500
Ultrasound/MRI/Bloodwork -

$1,800
Prescription Meds -

$430
Natural Healers/Acupuncture -

$1,750
Shockwave Therapy -

$2,400
Devices

-

$600
Total:

$10,430
That's A LOT of investing in things outside of yourself. What if YOU WERE THE ANSWER - not another doctor or practitioner? Vigor shows you how to transform from the inside-out, with a fully holistic approach.


And the Unseen Costs…
these must be factored in
Loss of energy at work - thinking about your body and trying to solve this sucks your life force energy right out of your work
Relationship challenges - anyone else out there have trouble staying focused when things aren't good with your partner?
Fear of dating/starting a relationship - stops you from getting out there and just living life without a care in the world
Time wasted at appointments - waiting for someone to tell you something else to do, like a puck on an air hockey table getting knocked around
How valuable would it be to know the formula to sexual strength and take this with you for the REST OF YOUR LIFE?
Begin Your 8 Week Journey to Sexual Strength

TODAY!
From Pelvic Pain to

Strong Sex
This program is awesome. Not only helped me with the tension in the pelvis but to get stronger. Today CPPS is not in my mind like it used to be. That means that the pain is not a concern anymore.
-Harold G., 31
Get Hard and Last Longer in 8 Weeks OR IT'S FREE!
Vigor is designed to give you meaningful, positive results. You can expect noticeable changes in your erection quality and endurance by the end of the program. Do the complete 8 week program with full commitment, and if you don't get meaningful results, we will give you a full refund. Our conditions: we ask that you follow the program, and can show that you did so. Because we know that if you give it 100%, your life will change.
If you still don't experience meaningful results, just let us know within the first 90 days (just send our Support Specialist, Shannon, an email at [email protected]), and we will give you your money back.
If there's even a slight chance that this can work for you, I'd join today, because you can try the program and see if it works. If it doesn't we'll give you a refund. So far, less than 1% of men have refunded — our mission is making programs that work.
His Confidence is

OVERFLOWING
This program helped me gain more confidence in my everyday life, sex life, and personal life…inside and outside the bedroom, and I know it gave many men confidence to be accepting of themselves.
- Christopher B., 25
Worked

Better

than Mojo
I was dealing with sexual performance anxiety and the Vigor program helped me to get to the root cause of the issue. I tried the Mojo program before but did not quite connect with that program. The Vigor program takes a more holistic approach which helped me to connect with my body physically, emotionally, and spiritually. I also did some one on one coaching with Michael which was incredibly helpful.
- Daniel, 47
Bonuses that Take You

ALL. THE. WAY.
(Because We Like to Give You Every Tool Possible for Success)
BONUS #1
How to Make Love to a Woman
($97 Value)
Don't you want to know what a woman REALLY wants from sex? Get inside the feminine brain and body in this special bonus training, given by Dr. Bri.
Discover what you've been missing, to get her pulsating with pleasure.

Go beyond positions and techniques, into the psychology of your partner's desires.

Hear from Dr. Bri's personal experience to see it "through your partner's eyes."
BONUS #2
Supporting Your Partner Back to Sexual Strength
($97 Value)
Imagine…your lover totally understanding what you're going through. They lovingly support you as you get VIGOROUS. It's not a dream, this special bonus makes it reality!


Michael speaks directly to your partner, just ask them to watch the video.


They will learn what you're going through and the path that you're on to change.


Numerous tips to help them remove pressure, expectations, and find pleasure with you, now.
BONUS #3
Love Pull: How to Attract Your Perfect Match Without Dating
($197 Value)
You are SO EXCITED to experience mind-blowing sex that you've cultivated through the Vigor program, only problem is, where is your soulmate? If there was a proven method for attracting your perfect match without dating, would you do it?


Michael shares his own story of writing his soulmate into existence, and how he's never dated.


Identifying love blocks and unconscious patterns that are attracting the same type of mate over and over again.


The 3 step recipe that will make you SO MAGNETIC that your lover will be drawn into your life, no more mind-numbing swipe-left nights…
When you join Vigor Sexual Strength, you'll receive instant access to everything you need to transform your sex. Including:
1-on-1 Assessment Call with Michael - be seen and understood as Michael looks beneath the surface to see what is really causing your sexual issues



8 Strong Sex Movements Routines to address your posture, body alignment, and increase flexibility and strength in the muscles you use for sex.



A Collection of Rewiring Meditations custom-built for epigenetic changes by laying new neural pathways and solidifying them every day.



Breathwork Practices to relax the nervous system and entrain brain-heart coherence, creating more orderly function in your body.



A Nutrition Guide with simple to follow guidelines - no special diets or tricks, just empowering information on what to eat.



Journaling Exercises to dig deep into your root cause and remove subconscious blocks to strong erections and long sexual connection.



Solo Sexual Practices that combine ancient tantric sexual training with contemporary neuroscience to powerfully reprogram your brain and body to a new level of confidence.



Help from Michael and the Coaches when you need it. Ask questions and get personalized support.



Membership in the Private Online Community, where you will be surrounded by a brotherhood of men not afraid to acknowledge and transform, together.



A Positive Results Guarantee - you will get harder and last longer within 8 weeks or it's free (seriously).



How to Make Love to a Woman, a special training where Dr. Bri shows you what your lady really wants.



How to Support Your Partner to Sexual Strength will give your lover the CliffNotes version on what you're dealing with, and how they can be your #1 ally in overcoming. (they have skin in the game…)



Love Pull, a totally unique bonus masterclass for those of you who are ready to call in your perfect match lover, without having to date!
Instead of spending $10,000 on treatments that don't empower you to address the root cause...you get this fully-guided program for
just $259 today.
My dick gets rock hard

now I feel more blood flowing to it!
-Ike P., 28
It's Time for You to Go in One of Two Directions,
Which Will You Choose?
Once you awaken to a greater truth, you can no longer go back to life as usual. And why would you want to? I was raised in the 90's, when medical authority was still ingrained as the end-all-be-all for how to fix physical body issues. Have a problem? See your doctor.
Now, I am very grateful for modern medicine, but for chronic, long standing issues that come from both the MIND and the BODY, personal empowerment is key. Do you want to depend on a pill to make your body do what it is innately capable of doing? Do you want to piece together random Reddit threads and youtube videos trying to solve something that brings you so much pain?
I created Vigor because I wish that it would've existed when I was in your shoes. Someone, just please tell me what to do, and I WILL DO IT! The power is in the path. The plan is proven and formulated to transform you from the inside-out, addressing the physical and psychological.
It's not enough to know what to do, but also how to do it, and why. I'm excited to be there for you as you go from the struggle to indescribable sexual strength. For me, it has been worth every moment of the journey. I'll see you on the inside!
In strength,
Frequently Asked Questions
Will I have lifetime access to the course?
I have pelvic floor dysfunction (CPPS)/pelvic floor tension, is it safe to do Vigor?
Can I get help during the program?
I don't have ED, I just struggle with premature ejaculation. Is this for me?
I don't deal with premature ejaculation, just ED. Is this for me?